&nbsp
title

Job Title

images/datagrid/sortDesc.gif

location

Location

images/datagrid/sortDesc.gif

449557

Teamleader DPM Support Team
Berchem, België

Teamleader DPM Support Team Als Teamleader DPM Support stuur je dagdagelijks een team van momenteel 2 mensen aan: Support admin en Support Expert. Je zorgt ervoor dat je team met de juiste omkadering de bepaalde doelstellingen kan realiseren. ...

449554

Project Manager Cyber Security
Berchem, België

Senior Project Manager voor Cyber Security en IAM initiatieven (Identity & Access Management) We zijn op zoek naar een business PM die E2E verantwoordelijkheid draagt over de Cyber Security Roadmap enerzijds maar anderzijds ook een aantal ...

449182

Senior Project Manager
Mechelen, Belgium

Project Manager Plans, monitors and manages internal projects from initiation through completion, according to the departmental business objectives, translating these objectives into concrete deliverables. Characteristics of these Projects ...

447682

Senior Project Manager Metro
Berchem, België

Senior Project Manager METRO Binnen het bedrijf draag je als project manager e2e verantwoordelijkheid voor het opleveren van je projecten binnen tijd, scope, budget en kwaliteit, en garandeer je de verankering ervan binnen de organisatie. Materie: Het ...

447448

Business Analyst (Access Management)
Brussel, België

Access Management Business Analyst Dans le cadre de la phase préparatoire pour la mise en place d'un processus d'entreprise pour l'Identity & Access Management un profil business analyste est demandé afin de réaliser les activités suivantes ...

447238

Business Analyst
Mechelen, België

Business Analyst Omgeving Het "Program & Transformation Office" recruteert momenteel een Business Analyst, verantwoordelijk voor het uitwerken en onderhouden van coherente business processen en business requirements documentatie. Als ...

446782

Projectverantwoordelijke Telecom
Melle, België

Projectverantwoordelijke Telecom Als project verantwoordelijke Telecom sta je in voor het end-to-end beheer van civiele werken voor de aanleg van telecommunicatienetwerken (fiber). Je zorgt voor het ontwerp en aanmaak van netwerken in SAP Je ...

446497

Middleware Engineer
Mechelen, België

Middleware Engineer consultant Je staat mee in voor de verdere uitbouw van de IT omgeving. De verscheidenheid en het gebruik van innovatieve technologieën maken dit een uiterst boeiende omgeving. Je maakt deel uit van het platform as a service ...

446458

Projectleider Synductis ICT-platform
Melle, Gent

Projectleider Synductis ICT-platform​ Omschrijving Synductis is een samenwerkingsverband tussen verschillende nutsbedrijven met als doel minder hinder te garanderen tijdens openbare werken. De nutsbedrijven binnen Synductis stemmen hun ...

446305

IT Project Manager
Brussel, België

IT Project Manager Description de la fonction Il accompagnera le responsable de domaine en qualité d'adjoint opérationnel et lui rapportera directement. Compétences dites générales Apporter un coaching et formation pour optimiser l'organisation ...

445891

Senior Project Manager
Anderlecht, België

Senior Project Manager Primary Tasks and responsibilities Create and maintain the Product Backlog Prioritize the features in the Backlog before each Sprint Managing the risks and issues related to the delivery. Clarifying high-level scope ...

445033

Business Readiness Manager
Mechelen, België

Business Readiness Manager Ensures uniformal way of working for Operational Readiness for all types of changes; transformational, incremental, small projects and in Agile Way of Working. With an increasing amount of changes and with the speed ...

445030

Senior Project Manager - B2B Projects
Mechelen, België

Senior Project Manager - B2B Projects Our client is looking for a seasoned Project Manager. Characteristics of these Projects/Programs are typical (and/or): New capabilities with high impact on legacy systems, processes, organization, operations, ...

445027

Order Fulfillment Coordinator
Mechelen, België

Order Fulfillment Coordinator Een Coordinator Fulfillment heeft een ruim takenpakket dat hoofdzakelijk bestaat uit het begeleiden, ondersteunen, controleren en/of processen van taken, activiteiten en procedures ahv een gedegen technische bagage, ...

444880

Recruitment Specialist
Mechelen, België

Recruitment Specialist Als freelance senior recruiter bij onze klant sta je in voor het selectie- en aanwervingsproces van A tot Z van medewerkers binnen een aantal departementen (waaronder zeker ook IT). Deze rol houdt in: Opmaak van competentieprofielen ...

444877

Senior Big Data Engineer
Mechelen, België

Senior Big Data Engineer As a leading telecommunications company, our client is eager to bring aboard data-minded personalities that share our passion for turning (tremendous amounts of) data into value for our customers and shareholders. ...

443592

Network Engineer
Mechelen, België

Network Engineer Verantwoordelijkheden Je bent verantwoordelijk voor het gestructureerd importeren en opslaan van nieuwe data die vanuit verschillende bronnen afkomstig is. Je definieert de juiste structuren om data op te slaan zodat deze ...

443433

Senior Test Engineer
Anderlecht, België

Test Engineer Department: E-Business & Front Office Within the 5th track of the recent MIND JADER project we are currently looking for a Senior Test (Automation) Engineer with strong Java development back ground to develop and deploy automatic ...

443001

Data Engineer
Brussel, België

Data Engineer Service Mission description Our client is currently deploying a "Data Strategy" aiming at improving the maturity of the organization to manage Data as an asset. This initiative is driven by the Data Office department and relies ...

442608

Business Analyst Prime
Zaventem, België

Business Analyst Prime Role Description Understand and analyse the needs of the business where PRIME is active in. Work on projects to define, shape, review and validate requirements to Change processes, products and service offerings. Evaluate ...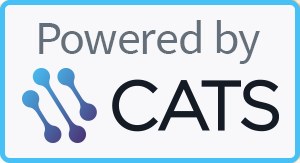 want to join our team?
onetowin is constantly looking for professionals, both employees and freelance consultants, in order to join our team.
In case you are interested to collaborate with us or at least wish to explore the possibility, contact us through the form. And we will get back to you right away.