PMO Officer

PMO Officer (Technical)

Technical support of and improvements via the tools that are in use in the VPMO to improve project management, its data, its quality as well as its efficiency and efficacy.

Key roles & responsibilities
Keep the TG Project and Time registration Portal (on Sharepoint) running, process the data to and from SAP and continue the migration to tools and platforms not used for TG specifically.
Together with other team member, reporting (consolidating) on project financials combining information from Fusion and SP
Technical support and configuration in the tools used by PMs and PMO: CA PPM (Clarity), Sharepoint, advanced Excel (Office 365)
Assist in the assessment and possible replacement of the current (version of the) project management tools used


Required licenses / certifications:
Technical knowledge of CA PPM (Clarity), Oracle Fusion and Sharepoint is a big plus, but can be compensated by strong technical skills and the capability of learning new tools very quickly.
Also knowledge of Prince2 / PMI is a plus. Both are not absolutely required to be able to do the job well but a good understanding of project management is required to ensure that the delivered work is functionally efficient and effective.
Same goes for (though smaller plusses) Confluence, agile and .
Mindset and working mentality (constructive, flexible,..) are very important, same for accuracy and the ability to distinguish well between means and goals…
Language: English is a must, Flemish and French are a plus.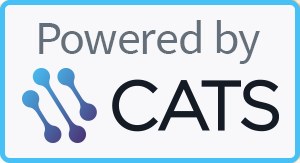 want to join our team?
onetowin is constantly looking for professionals, both employees and freelance consultants, in order to join our team.
In case you are interested to collaborate with us or at least wish to explore the possibility, contact us through the form. And we will get back to you right away.