BI DWH Developer/Analyst
BI DWH Developer/Analyst
In the BI Solutions team you participate on the implementation of the Corporate Data Warehouse. This Data Warehouse is built on IBM technologies (Cognos and Datastage) and on Oracle DWH appliance (Oracle Exadata db). The Data Warehouse is based on the Corporate Data Model (Teradata cLDM) which includes all the definitions of business entities, KPI's and dimensions.
As a DWH BI Developer / Analyst you work in a scrum team.
You provide BI solutions that are in line with the general DWH guidelines of the company.
You analyze the business/functional requirements and engage with business.
You assess impact of changes on the existing BI landscape.
You translate business/functional requirements into BI technical requirements/designs. You verify if the functional and non-functional requirements are consistent.
You provide estimates for new BI projects and/or change requests.
You participate in SQL, ETL and reporting development.
Required skills/experience:
You have experience in big BI projects. Experience in telecom is an asset.
You have experience in BI and ETL concepts, architecture and data modelling techniques.
You have experience in functional analysis.
ETL tool experience is required, by preference Datastage.
Oracle SQL knowledge is required.
Reporting tool experience is required, by preference Cognos (or Qlik Sense).
Agile/scrum/kanban experience is an advantage.
Fluent in Dutch & English (spoken/written) is a must.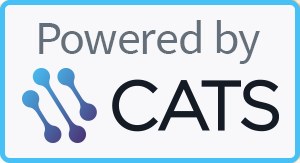 want to join our team?
onetowin is constantly looking for professionals, both employees and freelance consultants, in order to join our team.
In case you are interested to collaborate with us or at least wish to explore the possibility, contact us through the form. And we will get back to you right away.