Medior Technical Analyst / Full Stack Developer 

Medior Technical Analyst / Full Stack Developer

The focus of the technical analyst / developer is situated in the translation of the business requirements and the results of the functional analysis into a technical solution. This technical solultion and the results of the analysis is written down in a technical analysis specification document.
The developer is responsible to perform the actual coding of the solution, taking into account coding standards and procedures. Improvements to the application and maintainability have to be taken into account during the implementation phase.
Also code reviews and testing of code of peer colleagues is part of the package.

The technical analyst / developer guards the correct implementation of the solution and finally delivers the proper documentation for operational readiness.


Involved parties:
Architect Team.
Product Delivery Management.
Functional analysts
Other Development teams (development (UI, Middleware, Back-end), integration, testing).
Release management
Operations
Input:
High-level technical designs and Pre-Assessment Architecture Documents (architect team and business process analysts).
Functional analysis documents.
Release milestone plan (Release Management).
Task milestone plan.
Output:
Technical analysis documentation
Operational readiness documentation
Code deliveries
Patches / Scripts / …
Acceptance:
Technical analysis documents reviewed and approved by stakeholders (functional analysts and Test team).
Participation in concept analysis meetings and in development workshops and decision meetings
On time review of development deliverables


Task description:
Translate the functional requirements into a solid technical solution.
Execute and describe the technical solution in a technical analysis document
Perform technical impact analysis of the project and derive needed code changes
Develop tools and application software as described in the functional and technical analysis
Guard the quality of the developed application with respect to usability and cost optimization and check whether it is in line with the technical design.
Include Unit testing and proper inline documentation in the code deliveries
Perform code reviews of peer developments
Ensure the usage of structured methods and techniques, the use of standards and guidelines.
Support the test team with technical know-how
Ensure proper documentation for operational readiness
Support code patching and the writing/reviewing of the release documentation
Skills:
Knowledge of Windows, Unix, Linux, PHP, Java, Web API , Javascript, React, GIT, Python, jQuery, Rest, Laravel / Symphony, Vagrant
Result driven and able to take ownership
Strong teamplayer
Able to work autonomous and have strong communicative skills
Quality and accuracy is very important
Flexibility between the different area's and enthusiasm are key
A strong affinity with technology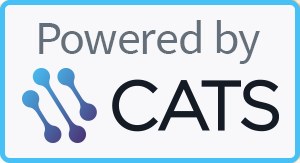 want to join our team?
onetowin is constantly looking for professionals, both employees and freelance consultants, in order to join our team.
In case you are interested to collaborate with us or at least wish to explore the possibility, contact us through the form. And we will get back to you right away.