Senior Java Full Stack Developer

Senior Java Full Stack developer

Context

IT eDevelopment is a subdepartment of IT Delivery. Its core activity is to develop and maintain different customer-facing communication channels and APIs, such as online shops, self service tools, api's for 3rd party iOS/android apps, OpenID authentication, etc.

At IT eDevelopment, we focus on the customer and search for a perfect balance between flexibility and professionalism, resulting in qualitative deliveries while respecting the deadline.

Currently we have an open position for a senior JAVA Full Stack Developer:

As a Java developer, you are working as a programmer in a team that is responsible for several important customer facing web applications. You aim for a perfect balance between technical complexity and satisfying as many customers as possible, whilst always keeping performance in mind. You keep an overall view on all components of the application and know how to make a distinction between future-proof solutions and fast-to-market requirements. As the small teams should be able to deliver functionality end to end, your team will be implementing both the java backend and APIs as the frontend Angular(JS).

You are expected to guide the functionality you implement to production, using a devops mindset. You build it, you run it.


Responsibilities
Technical analysis how the requirements can be implemented, in collaboration with architecture and infrastructure teams;
Develop the user stories in close collaboration with the internal customer. Often and quick communication is key;
Write automated unit and integration tests;
Continuously improve and refactor code to prevent code rut or poor Sonar reports;
Share knowledge with other full stack teams;
Coach junior develops;
Document the implemented solution on the Wiki;
Guide the code to production;
Education and level of experience
At least 3 years relevant experience as Java application developer
Expert knowledge of Java 8. Java 9-11 is a bonus
Expert with AngularJS or very willing to learn javascript client based frontends. Angular 2+ is a strong bonus
Experience with Adobe Experience Manager (AEM) is a bonus but not required
Experience with Spring / Spring Boot framework
Experience with Spring Security / Spring Integration is a bonus
Experience with UI Bootstrap is a bonus
Experience with Docker / Kubernetes is a bonus
Implementation and integration of SOAP Web Services
Implementation and integration of REST JSON Services
Confident with Git and GIT workflow
Clean code supporter, TDD mindset
Motivated to coach junior level developers
Agile mindset, SCRUM
Excellent spoken/written in English, Dutch is a bonus
Competences
You develop in a scrum team, according to agile best-practices;
You reflect on internal procedures related to standardization and methodologies and the documentation of it
You are a team player with an own opinion and contribution
You can work independently and in team
You have an analytical mind
You are able to gather knowledge from you team, as well as sharing your own
You take responsibility
You can handle stress situations, and have patience when needed
You are able to organize and prioritize your work
You are flexible in terms of working hours (optionally willing to work one Sunday every 3 months)
You have very strong communication skills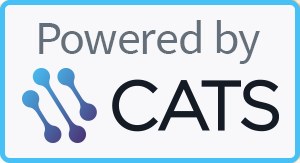 want to join our team?
onetowin is constantly looking for professionals, both employees and freelance consultants, in order to join our team.
In case you are interested to collaborate with us or at least wish to explore the possibility, contact us through the form. And we will get back to you right away.